Begin Your Journey to Better Health

Arm & Leg Pain
Health Solutions Chiropractic can offer a wide range of treatment options to get you back to being active again.

Spinal Decompression
If you are suffering from lower back and neck pain, sciatica pain, or bulging discs, gentle spinal decompression may be the answer for you.

Massage Therapy
Taking the time for massage therapy can be a useful tool that can help you continue performing at your very best.
Acupuncture
Acupuncture has been shown to be the best line of treatment for many conditions... let our team at Health Solutions Chiropractic help you today.

Back Pain
What if there was a solution that may be able treat your back pain without drugs or surgery?
Weight Loss
Managing a fit bodyweight is imperative to achieving wellness in life.

Chiropractor South Ogden UT
Welcome to Health Solutions Chiropractic located in South Ogden. We love working together to ensure that your needs are met. Dr. Wes Wooden, Dr. Mark Wheeler, Dr. Steven Wheeler, Dr. Braken Wooden, and the rest of our team are committed to providing friendly, knowledgeable service, and we collaborate every day like one big, happy family. This article is here to help you gain a basic understanding of how our South Ogden chiropractors can help you and your family.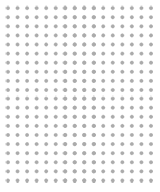 Health Solutions Chiropractic
Our tightly-knit team has a true passion for health and wellness, and we look forward to improving your quality of life! With 18 years of experience in the area, we offer a variety of services and techniques to help improve your overall well-being. Our chiropractors focus on individual care, working with all ages, and ensuring that each patients' unique needs are met. We continually strive to provide the best care available by not only helping you with your initial concerns but also working with you to improve your lifestyle, so you can better manage future stressors in your life. Using this philosophy, we seek to empower your body so that it is able to heal on its own, without unnecessary medications and surgery.
How Can Chiropractic Care Help You?
Many people dismiss chiropractic as being something only for back pain, but chiropractic treatment can be used to treat a wide variety of physical issues, such as migraines and headaches, chronic pain, carpal tunnel, pain due to injury or muscle strain, and much more.
At Health Solutions Chiropractic our chiropractic team is committed to producing lasting results, not temporary fixes. We look forward to meeting you.
The History of Chiropractic Care
The word "Chiropractic" is derived from the Greek words "cheir" (hand) and "praktos" (done) combined to mean "done by hand." It was chosen by the developer of chiropractic care, Daniel David Palmer. In 1895, D.D. Palmer performed a chiropractic adjustment on a partially deaf janitor, Harvey Lillard, who later reported that his hearing had improved due to the change.
D.D. Palmer opened the first chiropractic school two years later, and in the century since, chiropractic professionals have used spinal adjustments to help people prevent and cope with back pain, carpal tunnel, muscle strain, headaches and migraines, and a variety of other physical ailments. Millions of people benefit from the work of Dr. Palmer today.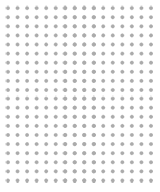 Meet Our Team
Are you tired of feeling the way you're feeling? At Health Solutions Chiropractic our team is ready to meet with you to discuss your needs. We will help to design a program that is right for you. We look forward to meeting you.
Services offered at Health Solutions Chiropractic include Chiropractic Care, Acupuncture, Massage Therapy, Weight Loss, Migraines and Headaches, and Spinal Decompression.

Begin Your Journey to Health in 3 Easy Steps